Gurteen Knowledge Letter: Issue 241 - July 2020Contents
Introduction to the July 2020 Knowledge Letter
I am delighted to say that Stan Garfield has recently posted
my profile
as the 58th article in the Profiles in Knowledge series featuring thought leaders in knowledge management.
Having been working in the KM field for over 20 years now, there is a lot he has managed to curate about me, including old articles that can now only be found on the
Wayback Machine
. He has even found material that I was unaware of.
A big thanks Stan.
What's an impossible conversation?
What's an impossible conversation?
According to
Peter Boghossian
and
James Lindsay
in their book
How to Have Impossible Conversations
, an impossible conversation is one that feels futile because it takes place between people who hold radically different ideas, beliefs, morals, politics, or worldviews.
Peter explains 10 of the principles, strategies, and techniques that can be used to engage in impossible conversations (taken from his book) in this video
The Way Forward
. I have indexed each principle for ease of access.
Helping people question their deepest beliefs, even changing them is not easy and I find Peter's work exciting. I'll be writing much more about it in my blook over the coming weeks.
A big thank you to David Creelman for bringing this book to my attention.
KM4Dev 20 Years Anniversary
Knowledge Management for Development (
KM4DEV
) is a global community of practice of primarily international development practitioners interested in knowledge management and knowledge sharing theory, practice and related matters.
On 2 - 3 July 2020, they celebrated their 20 Years Anniversary with 10 online sessions over a 24 hr period. The sessions involved a large number of KM4Dev members around the globe.
John Hovell, Donita Volkwijn and I talked at one of these sessions on Conversational Leadership. You can
watch the session on YouTube
.
If you are interested in all of the sessions you will find them on the
KM4DEV YouTube channel
.
Well done KM4DEV. I love your work.
Please help support my work
I have been writing and publishing this Knowledge Letter every month for over 20 years and most of you have been receiving it for 5 years or more. My Knowledge Café also had its 17th birthday last September.
If you enjoy my work and find it valuable, please consider giving me a little support by donating $1 (or more) a month to
Become a Patron
or making small one off contribution.
I am not going to get rich on this but it will help cover some of my website hosting expenses.
I have over 50 patrons so far. A big thanks to you all.
Trying to articulate and formulate your thoughts like the boneheaded moron that you are
I just love this "rant" on the importance of
freedom of speech
by
Jordan Peterson
.
Absolutely brilliant! Enjoy. This is how the
video clip
starts:
And so we need to start talking and listening.

And when you talk it doesn't mean you're right.

It doesn't mean you're correct. Right?

It means you're trying to articulate and formulate your thoughts like the boneheaded moron that you are.


Advancing your Change & OD practice
The Henley Forum's Advancing your Change & OD Practice returns for the 5th time 22 - 24 September - having been fully adapted for virtual participation. It's delivered by two leading OD practitioners: Dr Sharon Varney & John Hovell.
You will find more details on the Henley Forum website here:
Advancing your Change & OD practice
The great thing about the programme is that it's ideal for KM people. You don't need a change or OD job title to benefit.
CII Global Knowledge Virtual Summit 2020
The
CII Global Knowledge Summit 2020
: Knowledge in the Age of Artificial Intelligence was held online recently.
Madan Rao wrote several articles to introduce the summit. Here is article No. 5 with some input from me on what I see as the
4 levels of KM
-
Leadership Strategies for the Knowledge Edge
.
Madan summed up my comments like this:
"Knowledge without a sense of responsibility, motivation, genuine commitment, and seeing leadership as practice is nothing,"
Thanks Madan.
Gurteen Knowledge Tweets: July 2020
Here are some of my more popular recent tweets. Take a look, if you are not a Tweeter, you will get a good idea of how I use it by browsing the list of micro-posts.
If you like the Tweets then
subscribe to my Tweet stream
.
Upcoming Knowledge Events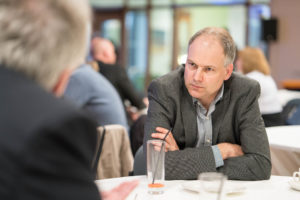 Here are some of the
major KM events
taking place around the world in the coming months and ones in which I am actively involved. You will find a
full list
on my website where you can also subscribe to both regional e-mail alerts and
RSS feeds
which will keep you informed of new and upcoming events.
I'm not so sure if some of these events will still take place and several may go online but I have listed them anyway.
10th Knowledge Management International Conference
17 - 19 Aug 2020, Kuala Lumpur, Malaysia
21st European Conference on Knowledge Management
03 - 04 Sep 2020, Coventry, United Kingdom
15th European Conference on Innovation and Entrepreneurship
17 - 18 Sep 2020, Rome, Italy
17th International Conference on Intellectual Capital, Knowledge Management & Organisational Learning
15 - 16 Oct 2020, Toronto, Canada
16th European Conference on Management Leadership and Governance
26 - 27 Oct 2020, Oxford, United Kingdom
19th European Conference on e-Learning
29 - 30 Oct 2020, Berlin, Germany
The 10th International Conference on Innovation and Knowledge Management in Asia Pacific
03 - 04 Dec 2020, Sydney, Australia
Twenty-first International Conference on Knowledge, Culture, and Change in Organizations
15 - 16 Jan 2021, Auckland, New Zealand
Join the Conversational Leaders Forum
If you are a reader of my
blook
or have an interest in Conversational Leadership, you may like to know that I have created
a group on LinkedIn
to discuss both my blook and the subject of Conversational Leadership more generally.
198 people have signed-up so far but there has not ben much activity as yet though I hope to get some "interesting conversations" going soon.
Do come along and join me.
Unsubscribe
If you no longer wish to receive this newsletter then please reply to this email with "no newsletter" in the subject line.
The Gurteen Knowledge Letter
The Gurteen Knowledge-Letter is a free monthly e-mail based KM newsletter for knowledge workers. Its purpose is to help you better manage your knowledge and to stimulate thought and interest in such subjects as Knowledge Management, Learning, Creativity and the effective use of Internet technology.
Archive copies
are held on-line where you can
register
to receive the newsletter.
It is sponsored by the
Henley Forum
of the Henley Business School, Oxfordshire, England.
You may copy, reprint or forward all or part of this newsletter to friends, colleagues or customers, so long as any use is not for resale or profit and I am attributed. And if you have any queries please
contact me
.
David GURTEEN
Gurteen Knowledge
Fleet, United Kingdom